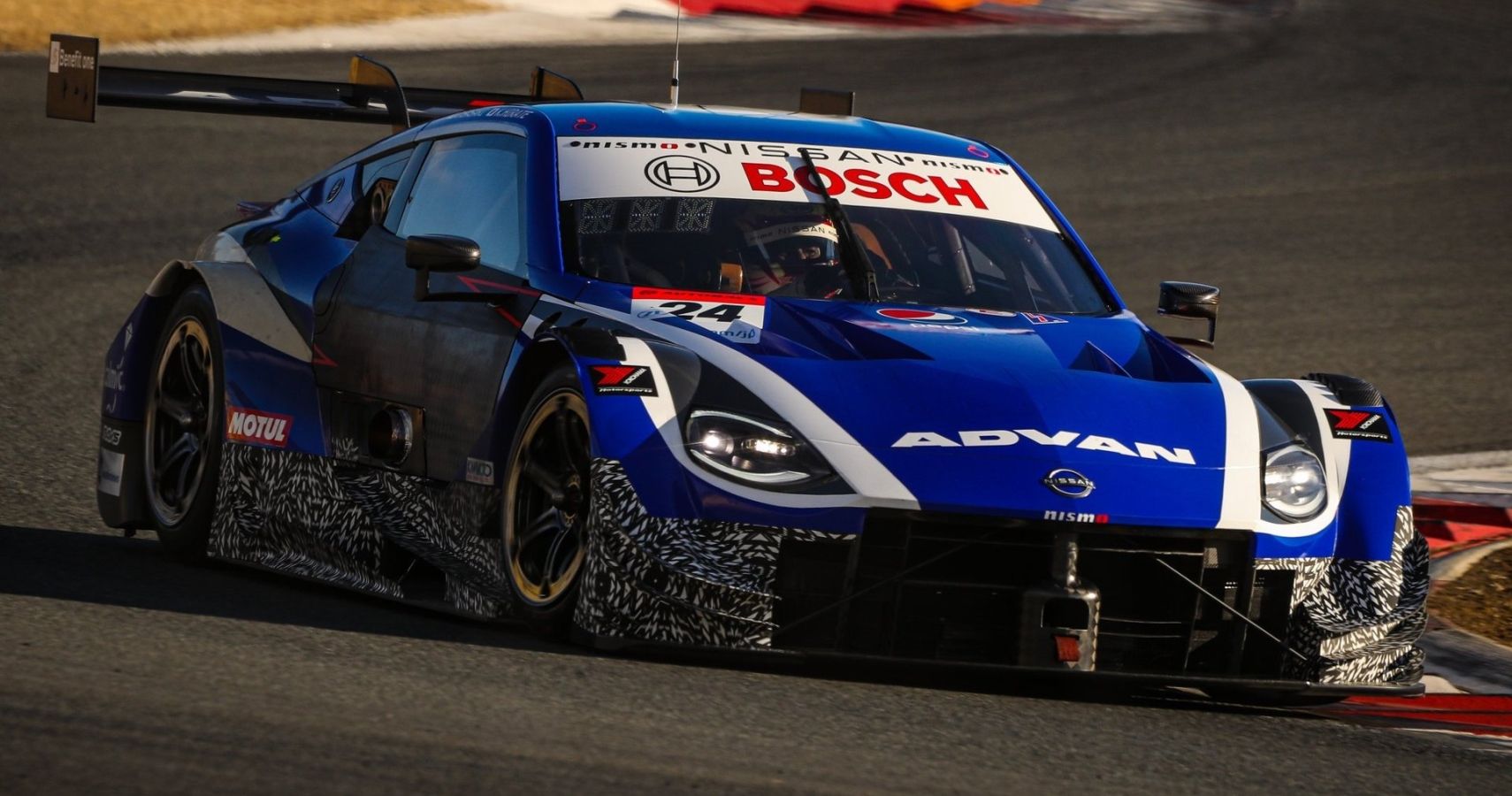 Nissan's new Z GT500 racing livery
Nissan has unveiled the stunning racing livery of its 2022 Super GT challenger.
Towards the end of 2021, Nissan unveiled its all-new Z GT500 race car, for the 2022 Super GT series. This car is set to replace the GT-R that was the Nissan racer in the Super GT series for a few years now. With the GT-R's retirement from racing competition, Nissan introduced the new GT500. Following the debut of the first Z driver in 14 years, images have now emerged of the car in its shiny new racing livery ahead of the 2022 Super GT season.
A bold and striking livery
The car was first shown in a gray and dark prototype livery, but that's now gone. A publication on the Nissan Z website shows many images of the car in its racing livery. The vast majority of the new Nissan comes in a gorgeous dark blue color, something we've seen on GT-Rs in Super GT over the years. A few sponsor logos are present, such as Advan and Pepsi, while white stripes and accents are present on parts of the car. Currently the doors are exposed carbon which would hint that the full livery is not quite ready.
RELATED: Nissan Releases Fairlady Z Retro Custom Proto Video for Drooling
Camouflaged sections of the car
Some parts of the Nissan still look camouflaged. The area around the front splitter and side skirts are all in some sort of test camo style scheme, although this may actually be part of the livery. Camouflage like this is usually used to make it harder for rivals to spot any secrets or advantages you might have. The car appeared to be undergoing testing at Fuji Speedway, and there is still the reveal of the full NISMO factory livery for the upcoming car.
RELATED: Why We're Looking Forward to the 2023 Nissan Z
An exciting prospect for 2022
The prospect of a new Z racer from Nissan is exciting, but they remain quite wary of its performance levels. Nissan has yet to reveal the exact technical specifications of the car. We know that the engine, per Super GT regulations, will be a 2.0-liter four-cylinder turbocharged engine. Engines in Super GT are currently limited to a maximum of 650bhp, so the vast majority of the advantage Nissan could gain over its rivals will come from the car itself and its aerodynamics. The first race for the car will take place in April at Okayama.
Source: New Nissan Z
A closer look at the Nissan Frontier Hardbody Concept
Read more
About the Author